How to add a new user in MyFleetistics
How to add a new user in MyFleetistics
Purpose: This article provides instructions for adding a new user to MyFleetistics.
Procedure: 
Log in to MyFleetistics.

Click the Accounts option(1).
In the Account menu, click the Users option(2)
In the User window click, the Create A User in the upper right corner(3).
In the New User window, enter a username, first name, and last name in the fields provided. The username should be a valid email address. A valid email address ensures the welcome email containing the link to set a password is received. Only complete the fields specific to your GPS system. For example, listed systems include Geotab, Fleetistics Lite, Fleetistics One. Only fields associated with your system should be completed.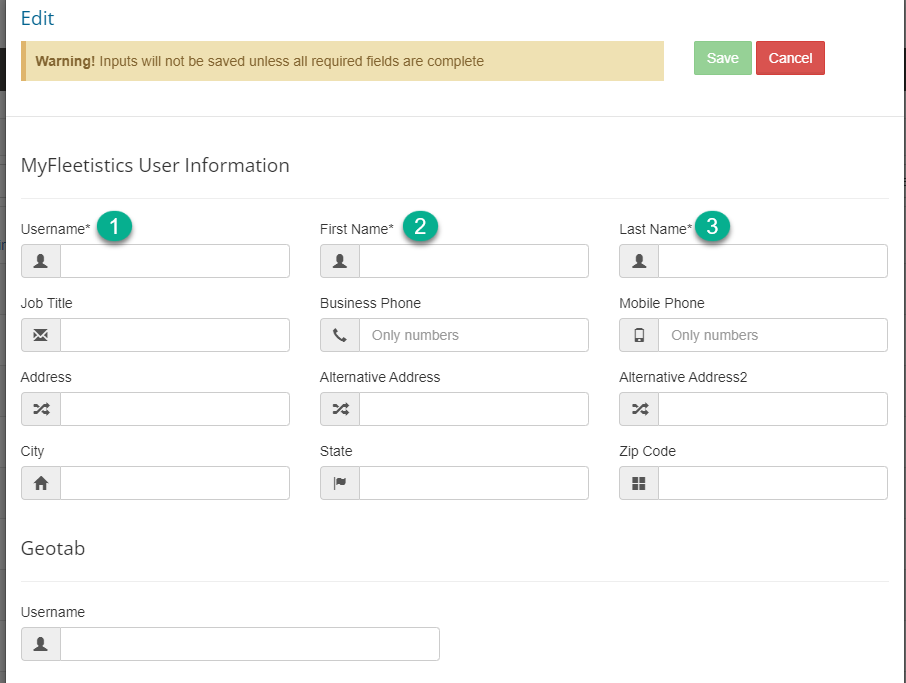 Additional Note: Please do not hesitate to open a support case is assistance is needed. The link below contains instructions for creating a support case. https://www.fleetistics.com/support-cases-made-easy/. 
Tags:
Add
,
MyFleetistics
,
New
,
set up
,
User