How to pair a Go device with a Rosco camera
How to pair a GO device with Rosco Camera 
Purpose: This article outlines the process pairing a GO device with a new Rosco Camera. 
Procedure:  
Click RoscoLive in the left menu (1).
Click Camera Admin in the menu (2).
Click the red link icon under Paired Go Device (3).
Select the vehicle the camera is to be paired with (4).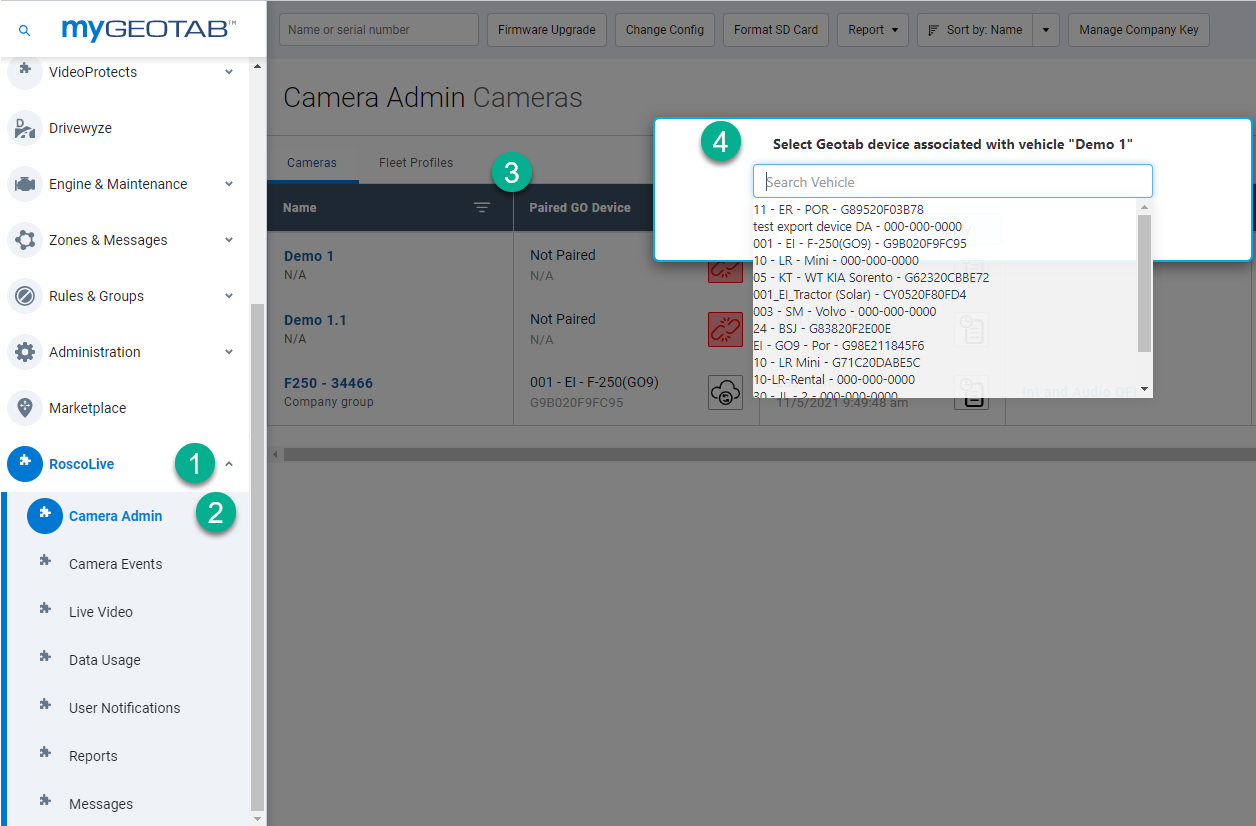 Additional Notes: If you encounter issues, please create a support case for assistance. The link below contains instructions on how to create a support case. https://www.fleetistics.com/support=cases-made-easy/. 
Tags:
Camera
,
Pairing
,
Rosco
,
RoscoVision
,
Vision