ELD Driver - Getting Started
This article is designed to assist drivers to get started using the Geotab Drive mobile app for ELD and FMCSA compliance.  You can register for our online driver training webinar here and you can follow the steps below to get started quicker. Fleetistics customers can attend as many webinar training sessions as needed.
Special Note: Drivers must log off the Drive app, not just log out for the day. This is a common mistake that leads to many administrative issues. When a driver logs off the Drive app, the app prompts the driver to make selections that ensure compliance and smooth backend administration.
STEP 1 Download the Geotab Drive app 
Click the image to access the downloads.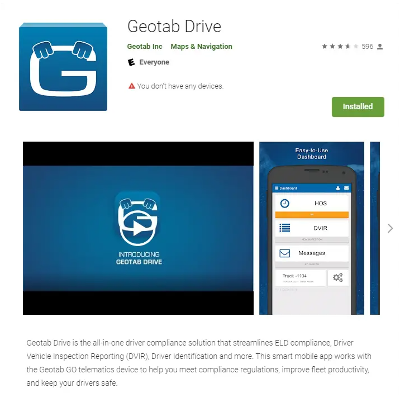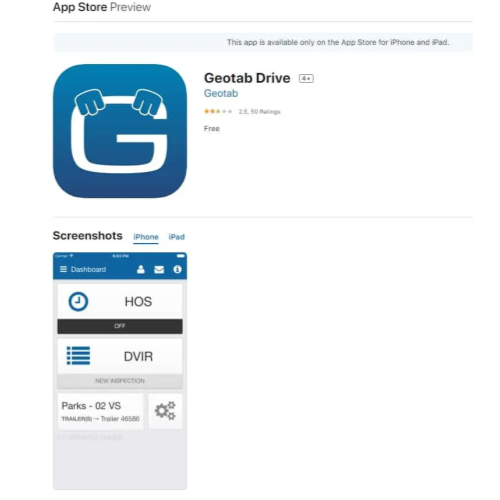 Workflow
Step 2 - Logging In For The First Time
The most frequent support call we receive is from drivers who cannot log in, usually the first time.  Your ELD Account Administrator will create your credentials as described below and provide them to you.
To log in for the first time you will need:
1. Your user name (email is recommended but not required)
2. Database name for first login only (get this from your MyGeotab system administrator)
3. Password – set by your administrator
Step 3 - Once Logged In
Select your vehicle
Add or remove assets such as trailers and shipments
Accept or reject unassigned logs
Verify unverified logs
Inspect the vehicle – you will be placed on duty as soon as you begin the inspection
Once the inspection is completed, you will land on the dashboard screen shown below.
You are automatically moved from On Duty status to Driving status when you drive.  The screen will change to show your countdown timer showing the remaining drive time available to you.
Any movement of the vehicle while you are the assigned driver will generate driving logs assigned to you. It is very important to log out of the app at the end of your workday.  Logging out disassociates the vehicle and causes driving events to remain unassigned.
Step 4 - Get to Know Your HOS Dashboard, Tools, and Help Content
Your HOS dashboard allows you to easily access your HOS and DVIR screens, read and respond to messages if that feature is enabled, change into inspection mode, and use the add-ins your Administrator has installed.  There is also a navigation menu at the bottom of the screen.
If you are using an iPad, your dashboard will look something like the view below. On a smartphone, the icons will be arranged vertically and you may have to scroll to see them all.
If you do not see the ELD Info button on your dashboard, please contact your Administrator and ask them to add it.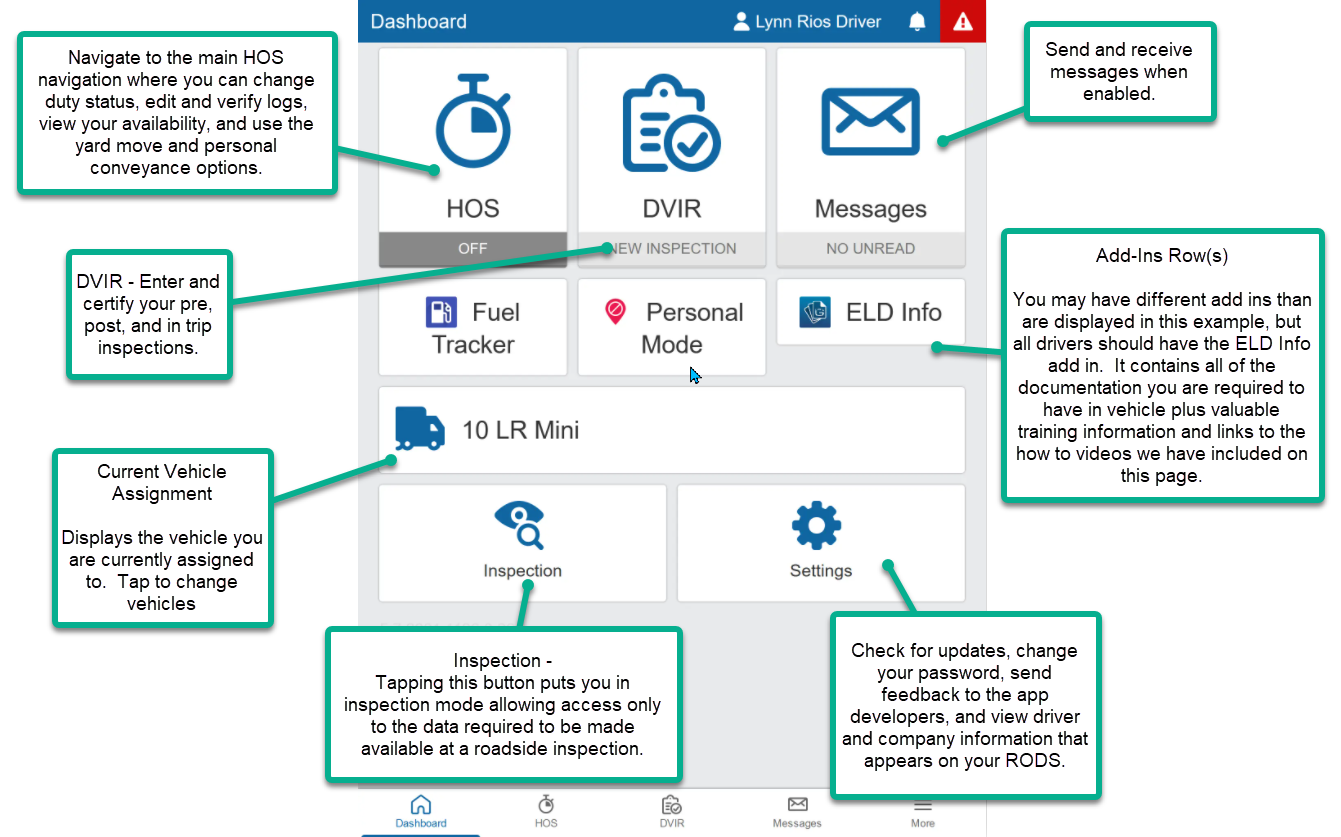 It is recommended that all drivers register for and attend our online training webinar for a full overview of the app.  Use this link to register now.
Recordings of our live training are available below.
ELD Video Driver Training Part 1 (15 min) 
ELD Video Driver Training Part 2 (15 min) 
ELD Video Driver Training Full version (30 minutes)
Spanish ELD Video Driver Training (39 minutes) 
Tags:
ELD
,
Geotab Drive